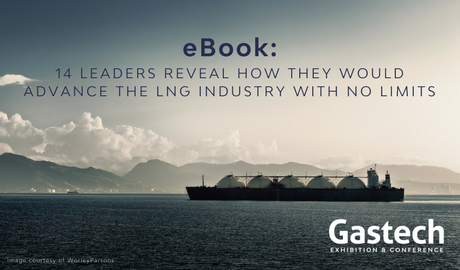 Inside this eBook, 14 natural gas and LNG experts share their 'game changer' ideas on what is essential to successfully drive the global LNG market forward.
By downloading this eBook you'll find out:
What the leaders would do to enhance the LNG industry if there were no boundaries

Why the advancement of new technologies is not the only development needed


What innovations, regulations and techniques can truly progress the industry

Where the experts see the future of the industry heading over the next few years
Contributors of this eBook include: KBR, SIGTTO, Bernhard Schulte Shipmanagement, The Bank of Tokyo - Mitsubishi UFJ, GIIGNL, Shell, Advisian - WorleyParsons Group, Societe Generale, Enagas Emprende, CEPSA, Tellurian, Steelhead LNG, Simpson Spence Young & Cheniere.
We hope that you enjoy our latest eBook, and if you would like to hear more on global gas and LNG issues by the world's experts and leaders, register for Gastech 2018, 17th-20th September in Barcelona.