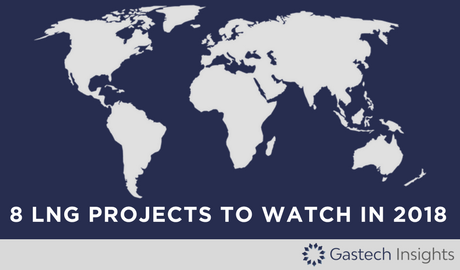 While it is difficult to predict exactly how many projects will take FID in a given year, there are numerous LNG project developments to expect in 2018, offering a very encouraging outlook for the LNG industry.
By downloading this report, you will discover:

Which LNG projects industry expert, Susan Sakmar, is watching this year

Why each of these projects will have a significant impact on the industry

What the developments mean for the specific regions, as well as globally
We hope you enjoy reading the report! If you would like to hear some of the most exciting new developments, projects, strategies and technological innovations the industry's best has to offer, register for Gastech 2018, taking place in Barcelona 17-20th September.