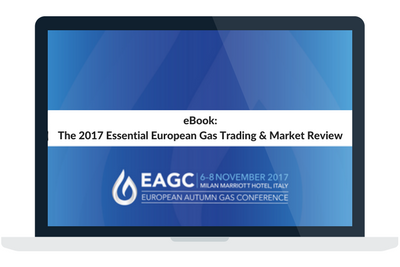 Discover more on a variety of areas within Europe's gas trading market to learn about the continuous evolution. Unearth the expert insights on:

How the gas hubs are developing and what these mean for the region

Recent regulatory updates and the notable drivers of volatility


The expected near-term growth in power generation and the affects on supply & demand




Where the global LNG supply is currently sitting and what we should expect by 2020
Delivering unique and fundamental data to provide market insights and intelligence, Genscape, provided the detailed industry information for this gas trading review.
We hope that you find our most recent eBook interesting and that you will join us for exclusive insights into the changing European gas trading market dynamics at the European Autumn Gas Conference, Milan, 6-8 November.