Download our eBook and discover the growing possibilities of Europe's gas market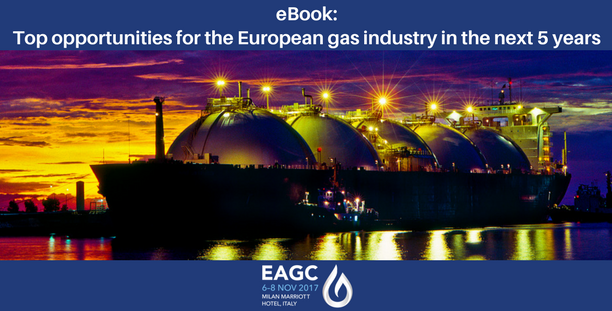 What are the main opportunities for the European gas industry in the next 5 years? Take in our industry leaders' insightful views on:

Where the key natural gas growth opportunities lie within the region

How gas can help accomplish a fully sustainable energy supply


Which regulatory developments stand out in the evolving EU gas market



Why gas has to sell itself to the public in a much better form


Where significant investment is needed to allow Europe's gas industry to thrive
Contributors of this eBook include Enagás, Energy Flux Limited, ENGIE, Gasterra, Gaz-System, International Associates of Oil and Gas Producers, Methinks Limited, RWE Supply and Trading GmbH, Tellurian and Total.

We hope that you find our most recent eBook interesting and that you will join us for exclusive insights into the changing European gas market dynamics at the European Autumn Gas Conference, Milan, 6-8 November.