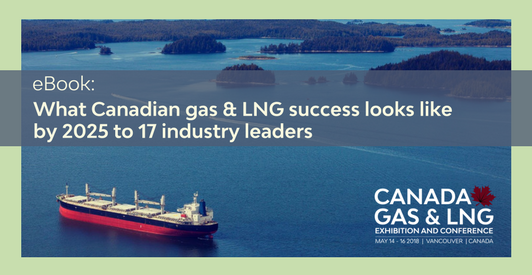 Accomplishment can be defined differently by each individual, which is why we asked 17 regional experts how they envision what success in Canada's gas and LNG industry will look like by 2025.
By downloading this eBook you'll find out:
What the leaders suggest is needed for a competitive Canadian gas and LNG industry at an international level

Why we must consider the path to success is beyond just business

What LNG projects will be in operation and contributing to the global LNG supply

Why organisations must collaborate and communicate with the First Nations for industry advancement
Contributors of this eBook include: Fort St John, AXI LNGAS Inc, KPMG, First Nations Limited Partnership, FortisBC, Huu-ay-aht First Nation, Woodfibre LNG, Solaris Management Consultants, NW Innovation Works, Farris Vaughan Wills & Murphy, Johns Hopkins University, BC LNG Alliance, Genscape, Natural Gas World, First Nations LNG Alliance, Steelhead LNG and Bear Head LNG.
We hope that you enjoy our latest eBook, and if you would like to hear more on Canadian gas and LNG issues by market experts and leaders, register for the Canada Gas & LNG Exhibition and Conference, 14-16 May in Vancouver.